Y Dyfodol


Runners Chosen For 2019 London Marathon (Cyfieithiad yma'n fuan)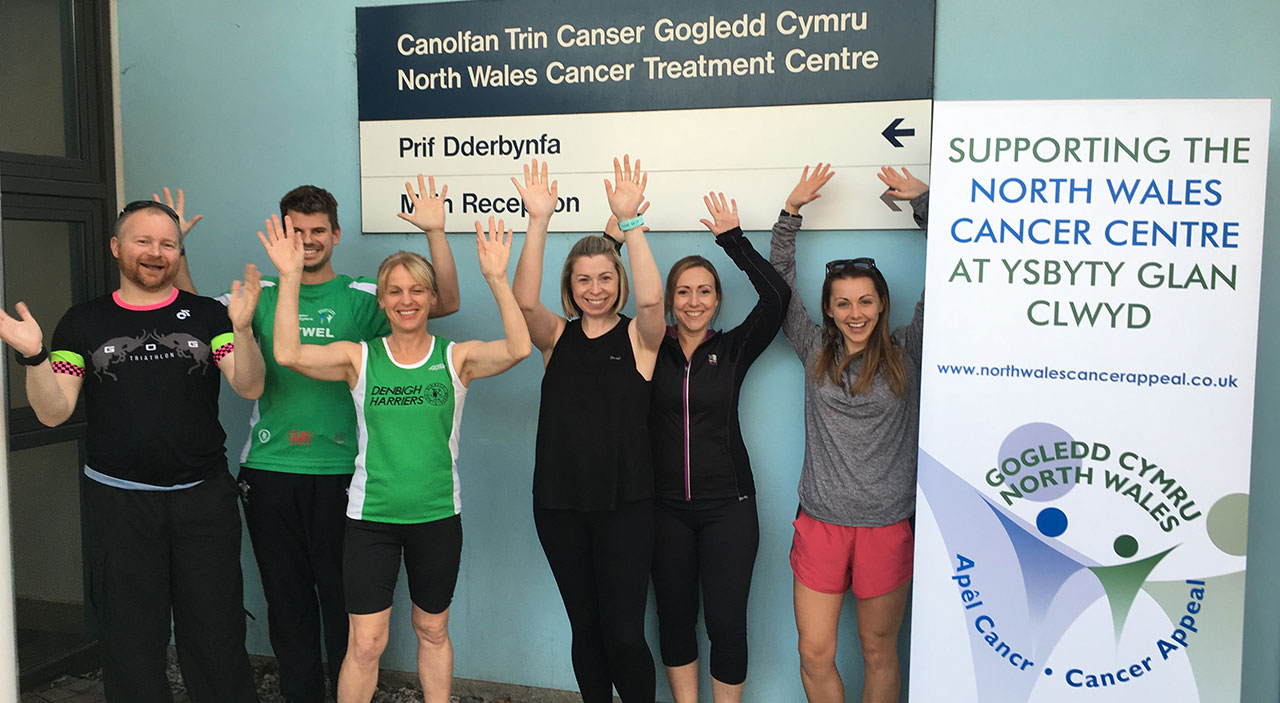 Six runners will be on the start line on Sunday 28th April 2019 in The Virgin London Marathon, raising funds for The North Wales Cancer Appeal. At time of writing, fund raising and training have already started – many weeks of gruelling training are ahead of our brave runners and we would ask that you support them by donating – whatever amount, to help them in this worthy challenge. The runners and their reasons for taking on the Marathon are as follows:
Dr Graham Ormondroyd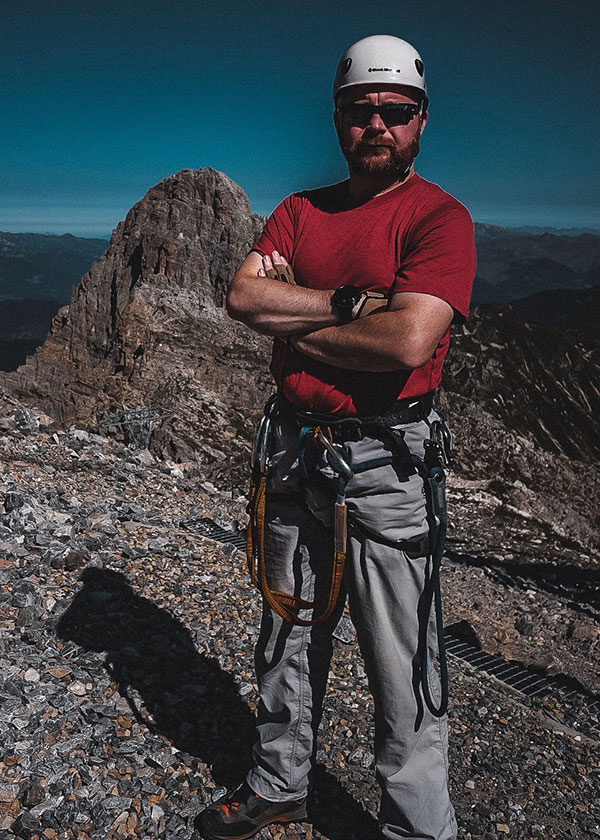 Dr. Graham Ormondroyd is Head of Materials Research at the BioComposites Centre at Bangor University. Graham is celebrating his 40th Birthday in 2019 and decided that instead of – in his words 'holding a gratuitous party' he would spend the entire year raising money for Charity. Graham has set himself a goal of £10,000 in total – a huge challenge!
Graham said 'They say that one in two people will be affected by cancer and this means that out of my friends and family in North Wales, many may well need the services of The North Wales Cancer Treatment Centre. If I can make a difference by 'paying it forward' then that is what I feel I should do. I have a desire to help make a difference in the local community'.
To donate to Graham's fund go to
https://uk.virginmoneygiving.com/GrahamOrmondroyd
Trish Thompson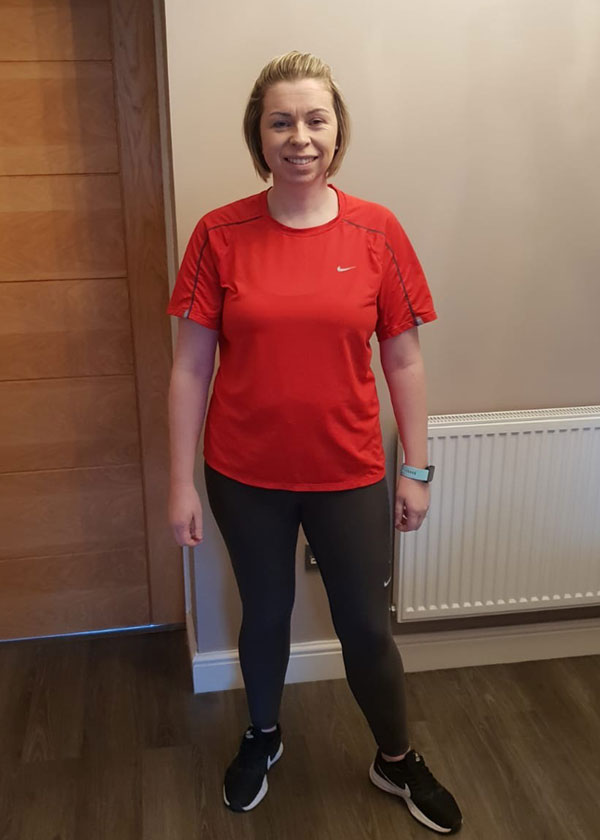 Trish was diagnosed with breast cancer in August 2015 and treated at Wrexham Maelor and the Cancer Treatment Centre at Glan Clwyd. Trish completed the 2010 and 2011 London Marathon and says she wouldn't class herself as a runner but loves a challenge. When she received an 'all clear' diagnosis in August 2018, Trish decided she would relish the challenge of running the Marathon again and said 'there is no other Charity I would run for now and am delighted to have been chose to run for The North Wales Cancer Appeal'.
Trish is running darts competitions and race nights to assist with her fundraising – if you want to donate to Trish go to
https://uk.virginmoneygiving.com/Team/TrishEmmaJanice
Hywel Roberts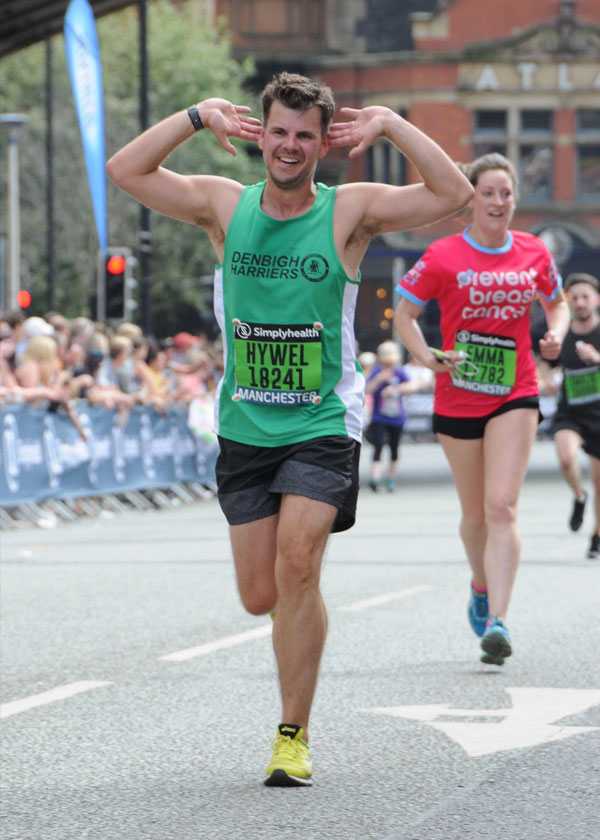 Hywel's sister, Hawys Roberts, was the top fundraiser for The North Wales Cancer Appeal in the London Marathon of 2018 and he travelled down to watch her complete the course. Obviously inspired and very driven (just like his sister!) Hywel has gone from completing a 'Couch to 5k' programme to run in four Half Marathons through 2018 and now put himself on the line for the big one!
Hywel said 'I saw all the hard work and dedication Hawys put into not only the training but also the fundraising and I am very competitive and will be doing all I can to complete the 2019 course and top her £7,000 total funds raised. As a teacher at Ysgol Dewi Sant in Rhyl, I have come across so many families affected by this cruel disease and having also lost my Uncle and Grandad to cancer, would like to do something to help'.
To donate to Hywel's fund go to
https://uk.virginmoneygiving.com/HywelRoberts3
Gwenan Johnson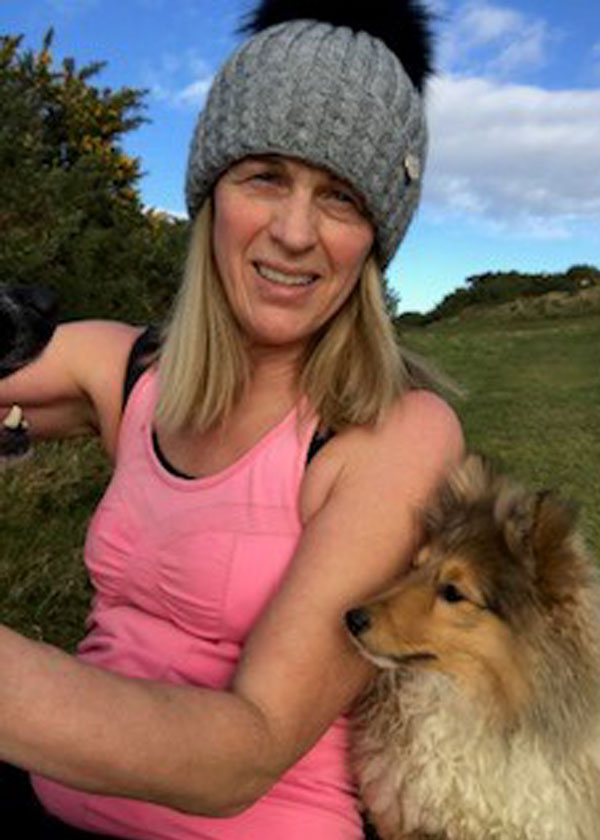 Gwenan joined Denbigh Harriers Running Club two years ago and has advanced from a 5k park run to completing three half marathons and a local full marathon in 2017. Now looking to step up to another level, Gwenan and a few of her running friends have managed to secure places via various routes in the 2019 London Marathon.
Gwenan works in Ysbyty Glan Clwyd and has lost dear relatives to cancer, also a keen supporter of the North Wales Cancer Appeal, Gwenan said ' I attended a Ladies Lunch in the Summer and learnt how the Charity allocates its' funds towards equipment and local patient care and wanted to add to this fund. My daughter has promised to help me organise monthly walks locally and evenings to fund raise for my target total whilst I out in the miles of training!'.
To donate to Gwenan's fund go to
https://uk.virginmoneygiving.com/GwenanJohnson
Emma Stephens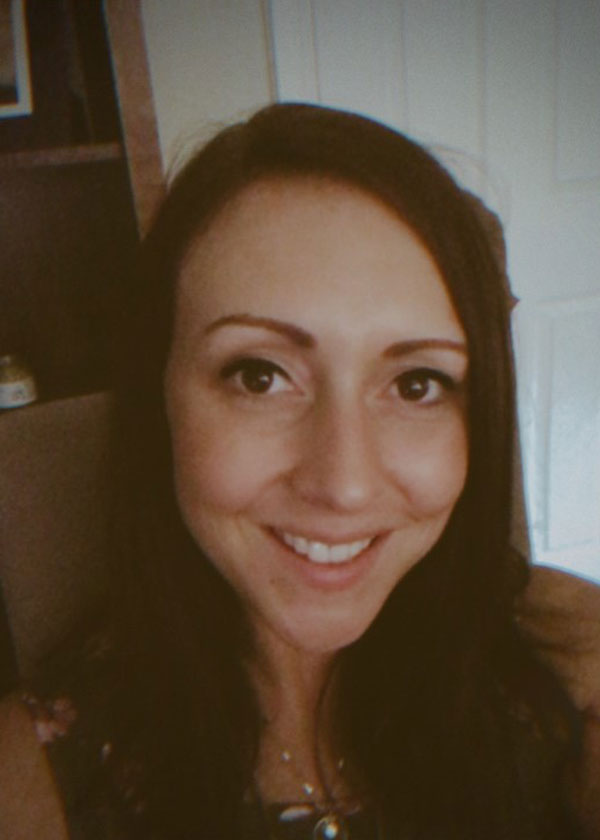 Emma's best friend was treated at The North Wales Cancer Treatment Centre for breast cancer a few years ago and Emma witnessed personally the way patients and relatives rely on the service the Centre offers week in week out to the people of North Wales.
Emma said 'The valuable support the Appeal provides to the staff and patients at The Cancer Treatment Centre is amazing and supports the care provided. My friend's personal recommendation meant a lot and will be training and raising funds through organising events and raffles to support the final target total'.
To donate to Emma's fund go to
https://uk.virginmoneygiving.com/Team/TrishEmmaJanice
Holly Hulson
Holly has had first-hand experience of the devastating effects of cancer through family losses and also works as an acute dietitian supporting cancer patients with maintaining their nutritional status throughout their cancer diagnosis. Therefore, she has experienced the effect fantastic cancer care can have on people's cancer journeys.
Holly said "I'm excited to raise money for North Wales Cancer Appeal to help continue the fantastic treatment available for people suffering with cancer". Holly is new to running but is excited for the challenge of training for a marathon, alongside raising as much money as possible for NWCA (+ planning her wedding a few weeks after the marathon!).
Holly plans to raise funds through her love of food. She plans to arrange bake sales at her local cricket club, set up stalls on local walking routes and other locations throughout Chester and North Wales. She also plans to utilise her dietetic and nutritional skills and knowledge to raise funds in the new year, so if you're looking for some diet advice in return for a donation, get in touch with her on hollyhulson@live.co.uk.
To donate to Holly's marathon fund go to
---
The World's Biggest Pub Quiz (Cyfieithiad yma'n fuan)
Red Lion, Llanasa, Wednesday 13th March

The second quiz of 2019 will be held in the Red Lion Pub, Llanasa, CH8 9NE on Weds 13th March 2019 at 7.30pm. We will be raising money for the 1st Llanasa Rainbows and Brownies, as well as the Pub's nominated charity for the year, the North Wales Cancer Appeal.
Quiz, Raffle and "Chip Butty"
The next Red Lion pub quiz will be on Wednesday 13th March 2019 at 7.30pm.
All proceeds from the evening will be donated between 1st Llanasa Rainbow and Brownies & North Wales Cancer Appeal for Glan Clwyd Hospital
Raffle prize donations would be greatly appreciated.
If you want to enter a Team send an E Mail to brian.horwich@gmail.com
---
Taith Feicio 'RideLondon'

Gwahoddir ceisiadau erbyn hyn i gymryd rhan yn nhaith feicio 'Prudential RideLondon'.
'Prudential RideLondon' yw gŵyl feicio orau'r byd! Cafodd ei datblygu yn sgil Gemau Olympaidd 2012 a digwyddiad eleni fydd y seithfed achlysur i gael ei gynnal dros benwythnos 3-4 Awst.
Nid oes unrhyw ddigwyddiad ffordd gaeedig tebyg iddo, sy'n cyfuno elfen hwyliog a hygyrch taith deuluol yn rhad ac am ddim yng nghanol Llundain ynghyd â'r cyffro sy'n dod o wylio beicwyr proffesiynol gorau'r byd yn rasio ar y dydd Sadwrn ac yna'r lle y gallech ei gael yn beicio yn nigwyddiad 'Prudential RideLondon Surrey 100' ar y dydd Sul.
100 milltir yn cychwyn yn y Parc Olympaidd, yn cynnwys dros 24,000 o feicwyr eraill, ac yn beicio trwy ganol Llundain ac ymlaen i Surrey gan alw heibio i Box Hill a Leith Hill ac yna'n dychwelyd i Lundain i orffen yn beicio'r fyny'r Mall, y cyfan ar ffyrdd caeedig. Ar ôl gorffen, gallwch eistedd, cael eich gwynt atoch a gwylio'r ras broffesiynol yn mynd rhagddi ar y ffyrdd y tu ôl i chi ar y sgriniau mawr yn St. James Park.
Mae mwy na £53 miliwn wedi'i godi yn y digwyddiad hwn ers 2013, ac yn debyg i Farathon Llundain, mae'n fwyfwy anodd cael lle trwy'r bleidlais oherwydd y galw aruthrol.
Mae gan Apêl Ganser Gogledd Cymru bum lle ar gael ar gyfer digwyddiad RideLondon eleni. Efallai y byddwch chi am feicio'r llwybr ar eich pen eich hun, mae'n bosibl y bydd rhywun rydych yn ei adnabod wedi cael lle trwy'r system bleidlais, ond os na lwyddoch i wneud hynny, efallai y byddwch chi'n awyddus i feicio fel pâr neu dîm yn cynnwys hyd at bump ohonoch. Defnyddiwch ein ffurflen gais er mwyn rhoi gwybod i ni pam rydych am wneud y digwyddiad anhygoel hwn. Rydym yn gofyn am o leiaf £500 am bob lle ond rydym yn gwybod y bydd y digwyddiad hwn yn eich ysbrydoli chi a'ch noddwyr i ragori ar y targed hwnnw.
Lawrlwythwch y Ffurflen Gais yma a'i hanfon trwy E-bost at tim.watson@live.com  a fydd yn cydlynu eich ymgais. Mae wedi beicio ar dri o blith y chwe digwyddiad diwethaf dros elusen fel pâr ac fel rhan o dîm o bedwar, felly bydd yn gallu rhoi blas llawn i chi o'r digwyddiad.
Os ydych chi wrth eich bodd yn beicio neu'ch bod yn awyddus i roi cynnig ar her feicio epig heb gymhlethdodau traffig y ffyrdd, ewch amdani!