Latest News


Runners Chosen For 2019 London Marathon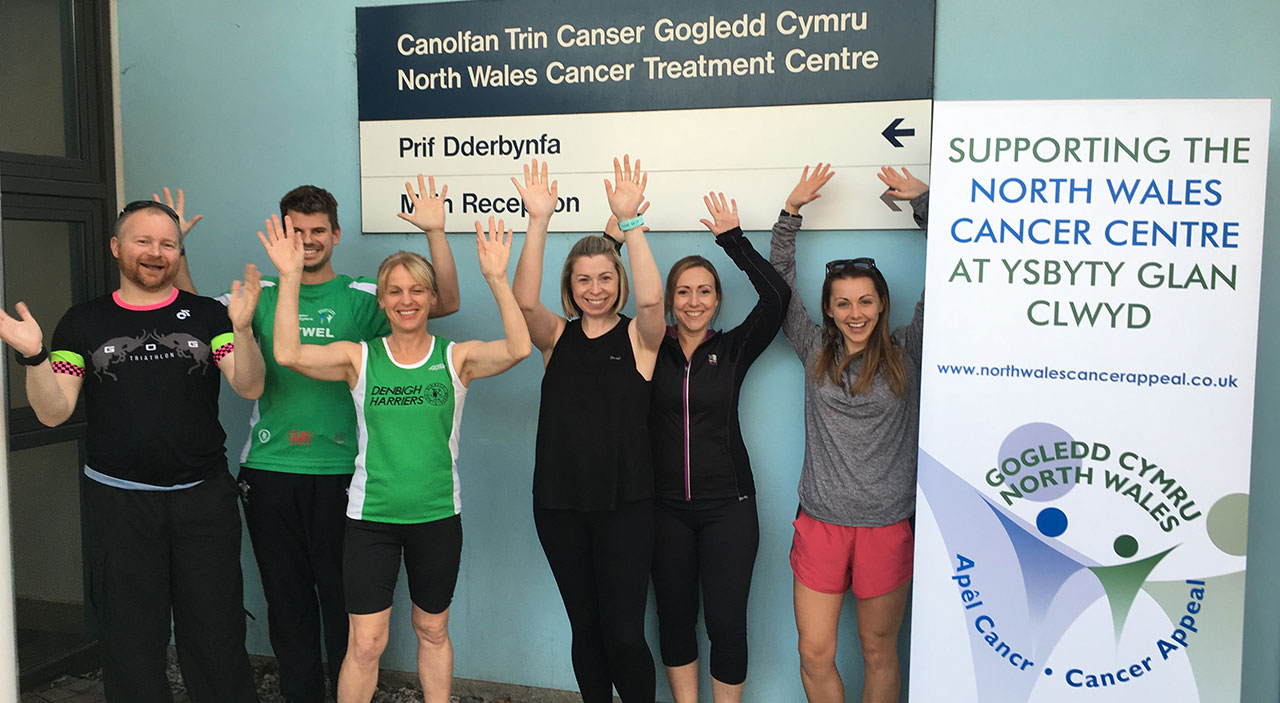 Six runners will be on the start line on Sunday 28th April 2019 in The Virgin London Marathon, raising funds for The North Wales Cancer Appeal. At time of writing, fund raising and training have already started – many weeks of gruelling training are ahead of our brave runners and we would ask that you support them by donating – whatever amount, to help them in this worthy challenge. The runners and their reasons for taking on the Marathon are as follows:
Dr Graham Ormondroyd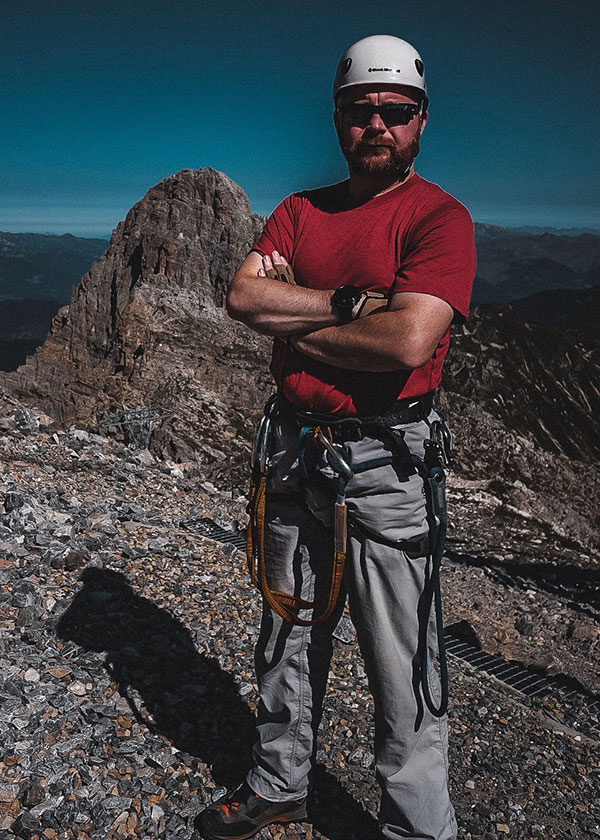 Dr. Graham Ormondroyd is Head of Materials Research at the BioComposites Centre at Bangor University. Graham is celebrating his 40th Birthday in 2019 and decided that instead of – in his words 'holding a gratuitous party' he would spend the entire year raising money for Charity. Graham has set himself a goal of £10,000 in total – a huge challenge!
Graham said 'They say that one in two people will be affected by cancer and this means that out of my friends and family in North Wales, many may well need the services of The North Wales Cancer Treatment Centre. If I can make a difference by 'paying it forward' then that is what I feel I should do. I have a desire to help make a difference in the local community'.
To donate to Graham's fund go to
https://uk.virginmoneygiving.com/GrahamOrmondroyd
Trish Thompson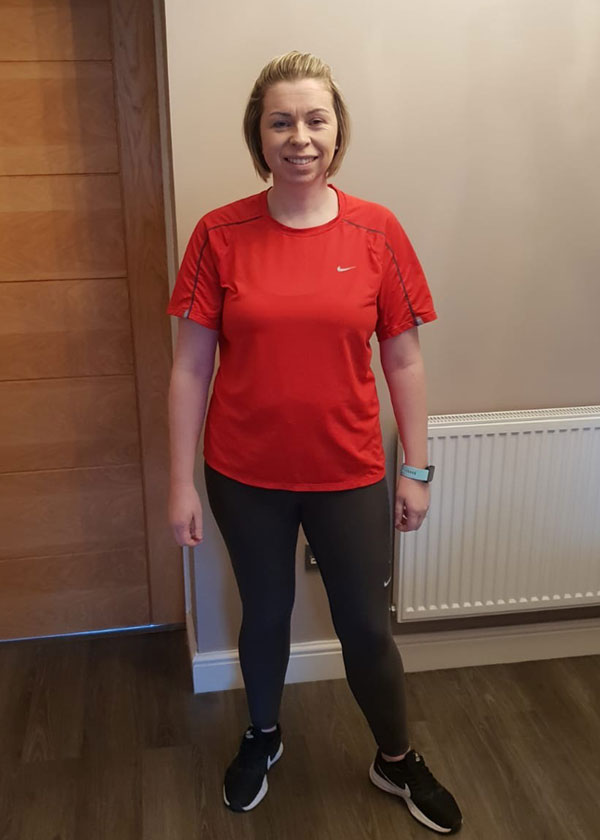 Trish was diagnosed with breast cancer in August 2015 and treated at Wrexham Maelor and the Cancer Treatment Centre at Glan Clwyd. Trish completed the 2010 and 2011 London Marathon and says she wouldn't class herself as a runner but loves a challenge. When she received an 'all clear' diagnosis in August 2018, Trish decided she would relish the challenge of running the Marathon again and said 'there is no other Charity I would run for now and am delighted to have been chose to run for The North Wales Cancer Appeal'.
Trish is running darts competitions and race nights to assist with her fundraising – if you want to donate to Trish go to
https://uk.virginmoneygiving.com/Team/TrishEmmaJanice
Hywel Roberts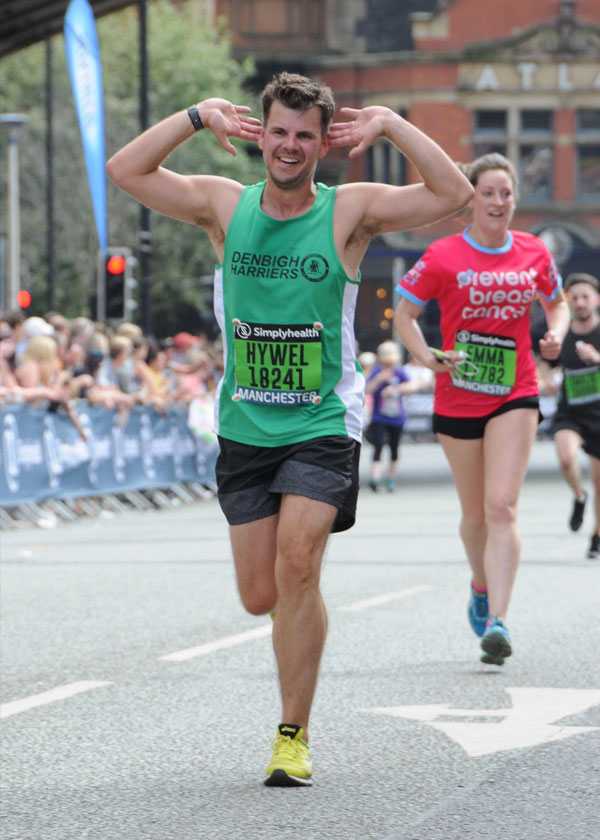 Hywel's sister, Hawys Roberts, was the top fundraiser for The North Wales Cancer Appeal in the London Marathon of 2018 and he travelled down to watch her complete the course. Obviously inspired and very driven (just like his sister!) Hywel has gone from completing a 'Couch to 5k' programme to run in four Half Marathons through 2018 and now put himself on the line for the big one!
Hywel said 'I saw all the hard work and dedication Hawys put into not only the training but also the fundraising and I am very competitive and will be doing all I can to complete the 2019 course and top her £7,000 total funds raised. As a teacher at Ysgol Dewi Sant in Rhyl, I have come across so many families affected by this cruel disease and having also lost my Uncle and Grandad to cancer, would like to do something to help'.
To donate to Hywel's fund go to
https://uk.virginmoneygiving.com/HywelRoberts3
Gwenan Johnson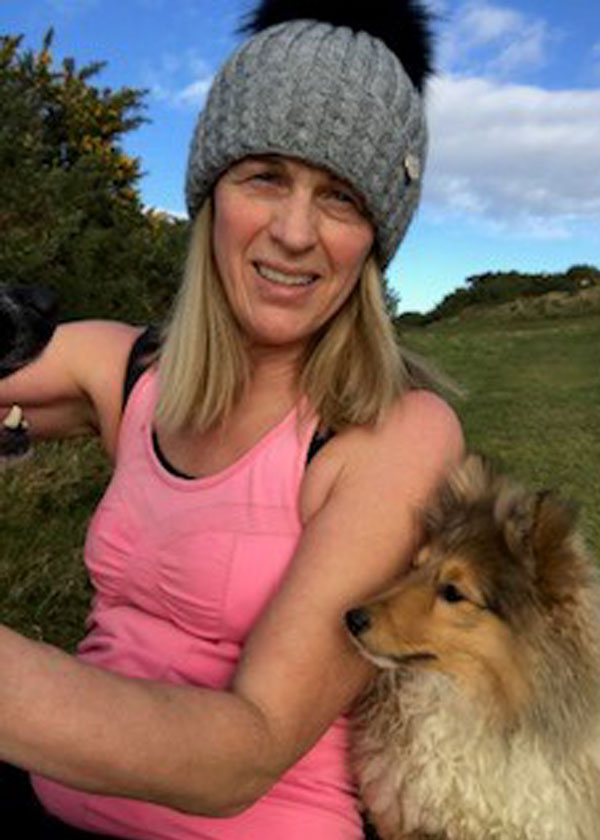 Gwenan joined Denbigh Harriers Running Club two years ago and has advanced from a 5k park run to completing three half marathons and a local full marathon in 2017. Now looking to step up to another level, Gwenan and a few of her running friends have managed to secure places via various routes in the 2019 London Marathon.
Gwenan works in Ysbyty Glan Clwyd and has lost dear relatives to cancer, also a keen supporter of the North Wales Cancer Appeal, Gwenan said ' I attended a Ladies Lunch in the Summer and learnt how the Charity allocates its' funds towards equipment and local patient care and wanted to add to this fund. My daughter has promised to help me organise monthly walks locally and evenings to fund raise for my target total whilst I out in the miles of training!'.
To donate to Gwenan's fund go to
https://uk.virginmoneygiving.com/GwenanJohnson
Emma Stephens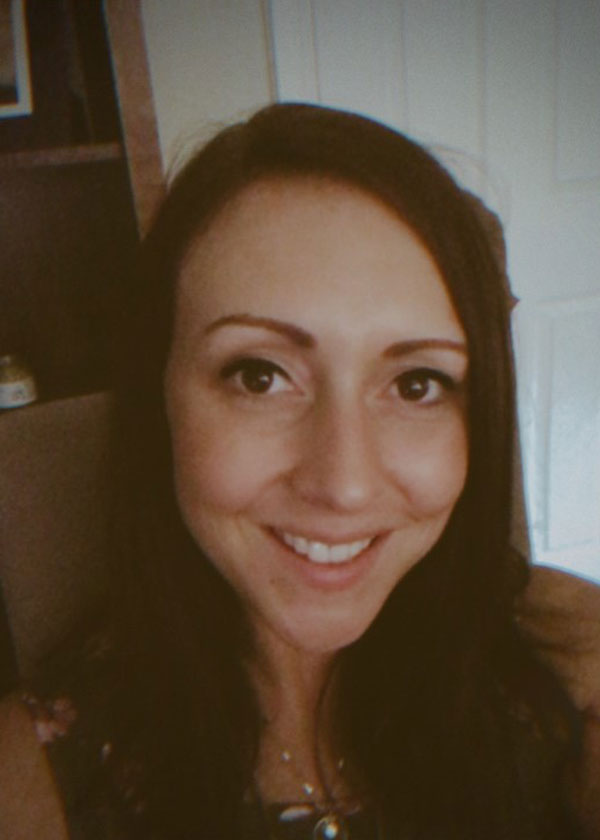 Emma's best friend was treated at The North Wales Cancer Treatment Centre for breast cancer a few years ago and Emma witnessed personally the way patients and relatives rely on the service the Centre offers week in week out to the people of North Wales.
Emma said 'The valuable support the Appeal provides to the staff and patients at The Cancer Treatment Centre is amazing and supports the care provided. My friend's personal recommendation meant a lot and will be training and raising funds through organising events and raffles to support the final target total'.
To donate to Emma's fund go to
https://uk.virginmoneygiving.com/Team/TrishEmmaJanice
Holly Hulson
Holly has had first-hand experience of the devastating effects of cancer through family losses and also works as an acute dietitian supporting cancer patients with maintaining their nutritional status throughout their cancer diagnosis. Therefore, she has experienced the effect fantastic cancer care can have on people's cancer journeys.
Holly said "I'm excited to raise money for North Wales Cancer Appeal to help continue the fantastic treatment available for people suffering with cancer". Holly is new to running but is excited for the challenge of training for a marathon, alongside raising as much money as possible for NWCA (+ planning her wedding a few weeks after the marathon!).
Holly plans to raise funds through her love of food. She plans to arrange bake sales at her local cricket club, set up stalls on local walking routes and other locations throughout Chester and North Wales. She also plans to utilise her dietetic and nutritional skills and knowledge to raise funds in the new year, so if you're looking for some diet advice in return for a donation, get in touch with her on hollyhulson@live.co.uk.
To donate to Holly's marathon fund go to
---
New Over Bed Tables for Enfys Ward donated by NWCA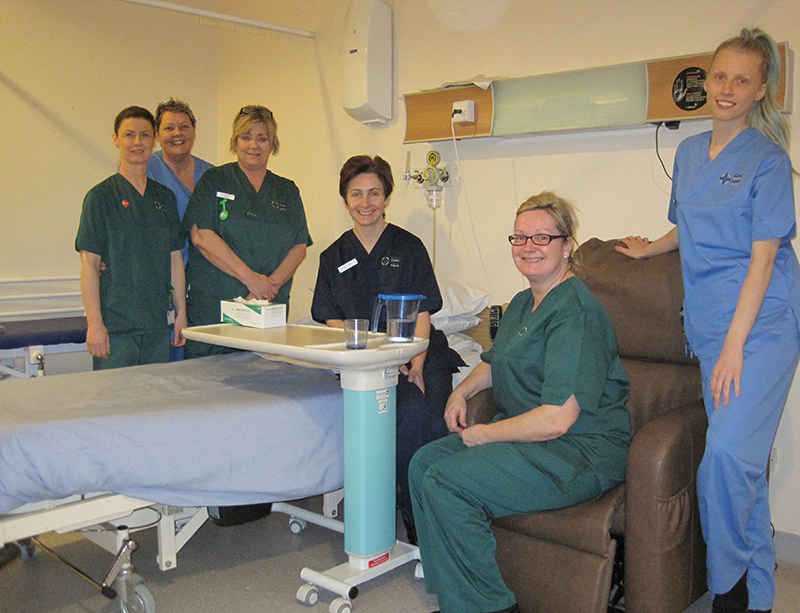 When staff in Enfys Ward in the Cancer Treatment Centre at Glan Clwyd announced that Infection Control had condemned the nearly 20 year old over bed tables used daily by in- patients, the North Wales Cancer Appeal stepped in to help.
With no available funds in the budget for the replacements, the volunteers in the Charity decided to help out with what is a practical and necessary part of Ward life.
Whilst the Charity is generally fundraising for large capital projects, such as the Linac Radiotherapy donation of over £900k in 2016, NWCA also likes to assist from time to time with smaller projects that assist with patient wellbeing and comfort. The new tables are now installed and in full use. Adele Roberts, Ward Sister said ' The tables are so much lighter and easier to mover and clean, patients and staff find them easier to work with and we are so pleased the Charity was able to fund them'.
Pictured below are Enfys Ward Sister Adele Roberts and some of her staff one of the new tables on the Enfys Ward
---
Baubles & Warbles & Only Boys Aloud A Sell Out Success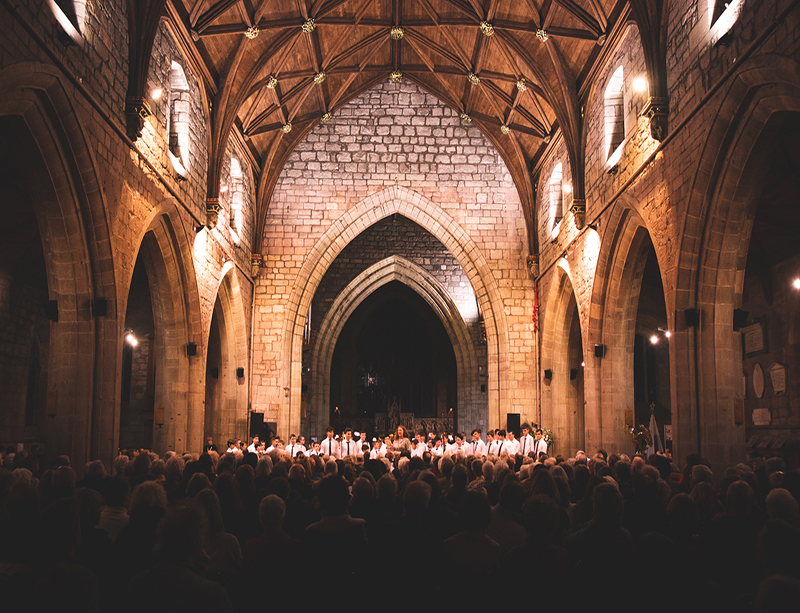 The much-anticipated return of the London Opera Quartet (now more commonly know as 'Baubles & Warbles') brought an enthusiastic audience of more than 400 people to St Asaph Cathedral on Friday 15th February.
Anthony Harris, the Barbles & Warbles Compere and Tenor provided us with his take on the evening's events. Anthony said……
'It was a privilege for Baubles & Warbles to return to North Wales and host the concert with Only Boy's Aloud and as the audience poured in and filled the majestic and spacious St. Asaph Cathedral to capacity, we knew we were in for a good night! We always like to add the 'personal touch' to our events and beginning the evening with The Flying Pickets 'Only You' reminded us of our visit a few years ago when we performed this well-loved piece at the marriage of Henllan-born, Soprano Lowri Hazzard.
The audience were quick to join in with the usual 'Ding Dong' yelling as we moved through our repertoire of classical choral songs featuring Karl Jenkins' 'Ave Verum' and Billy Joel's 'And so it Goes'. We moved aside for Only Boy's Aloud to take the floor after delivering a lively and roof-raising duet entitled Tenor & Baritone, aptly between Tenor, Anthony Harris and Bass Baritone Piran Legg who took to the floor Strictly Come Dancing style!
During rehearsals that Friday afternoon, our ears received an inkling as to what the audience were to receive when Only Boy's Aloud brought their voices together and the night came up to and exceeded expectations. Again and again, this inspiring and vocally brilliant choir sang their hearts out to much accolade from the audience and indeed Baubles & Warbles. What a joy it was for us to share the stage with them all!
We welcomed the audience back for the second half of the concert with a rousing rendition of 'Bohemian Rhapsody' written by the famed Freddie Mercury before sailing through some audience participation as we brought some familiar songs to the ears of the listeners. Baubles & Warbles rounded of our second half appearance with an adaption of 'Hey Jude' - now to be sung 'Hey Rhydian!' What a great audience as always in North Wales!'
---
Caerwys FC Raise Nearly £900 Over Christmas & New Year For NWCA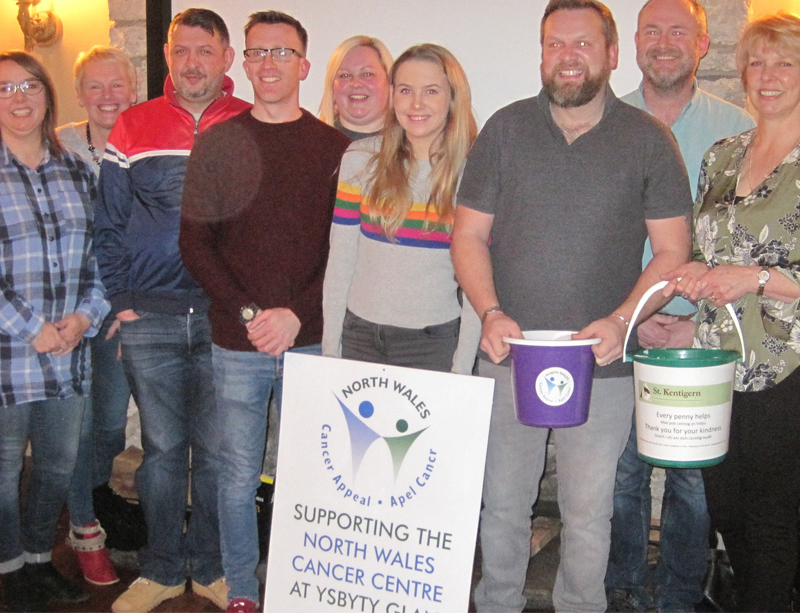 The hardy and brave souls who turn out every Boxing Day, whatever the weather, in Caerwys to play a Charity Football Match in fancy dress, this year excelled themselves and over the Festive Period raised nearly £1,800, half of which was donated to The North Wales Cancer Appeal.
Other events such as a Dog Walk Treasure Hunt, Killer Pool, Quiz Night and an Auction of Promises all contributed towards the fantastic contribution this group of local people make to our Charity and St Kentigern's every year.
Our huger appreciation goes out to Arwel Davies and his team who work tirelessly
both before, during and after the Christmas period to make this event an annual success raising much needed funds for both these worthy local charities.
We thank you all!
---
Marathon Runner All Day Cycle Fundraiser
Holly Hulson decided to 'get on her bike' literally to get her Marathon Fundraising endeavours underway. The nutritionist and fitness fanatic from Chester set up a couple of spinning bikes in the foyer at Sainsburys Rhyl on Saturday 2nd February and cycled non stop from 9am to 5pm to advance her fundraising total.
Assisted during various times of the day by friends, relatives and at one point the family pet dog … thanks to the generosity of local people visiting Sainsburys for their Saturday groceries Holly managed to raise over £776.00!
Thanks go to those members of the public who donated and the staff and management at Sainsburys Rhyl who made this fundraiser possible. Also to Saints of Meliden who provided the two bikes – well done and thanks to all!
Holly now has to turn her attentions to the Marathon training after riding a bike non stop for 8 hours.
---
A TEAM EFFORT AT HONEYWELL REAPS REWARDS FOR THE NORTH WALES CANCER APPEAL
Tracey Ham (Centre Front) with Lynn Twist (Left), Danielle Sheldon (Daughter Back Left) and work colleagues Dave Beech, Jayne Oates, Helen Ross, Jackie Bryan, Anita Taylor & Tracy Alexandra

Tracey Ham from Rhyl decided she had such fantastic treatment and care at The North Wales Cancer Treatment Centre, Ysbyty Glan Clwyd that when she finally got the all clear in February 2018 she was going all out to show her gratitude with some proactive fundraising.

Tracey was diagnosed with cervical cancer in August 2017 and embarked on a course of treatment which meant regular visits to the Cancer Treatment Centre at Ysbyty Glan Clwyd and some specialist scans and treatment at Wrexham Maelor and Clatterbridge Hospitals.

Thankfully, with the support of her family, the clinical and nursing staff who treated her and her employer, Honeywell in St Asaph, she is now back to work, fighting fit and was keen to do something practical to say thank you.

Tracey, assisted by her daughter, Danielle Sheldon, who also works at Honeywell, along with colleagues from the St Asaph and Runcorn production sites, organised a grand Christmas Raffle which raised a total of £733.60.

Tracey said, 'I was so grateful for the quality of the care and compassion I received throughout my treatment that I decided to put something back into the Cancer Treatment Centre. Thanks to my colleagues at Honeywell, especially Lynn Twist from HR and Keith Williams, Site Leader, who not only supported me throughout my treatment but then allowed me to carry out my fundraising prior to Christmas, they helped the team achieve such a great total.

The North Wales Cancer Appeal struck me as a worthy cause from which staff and patients benefit directly from the volunteer run work they carry out and I was only too pleased to hand over the proceeds of my fundraising to such a worthy cause.'

Pictured below some of the fundraising team with Tracey, her daughter Danielle and Lynn Twist, Honeywell HR Department.
---
Denbigh Round Table Donation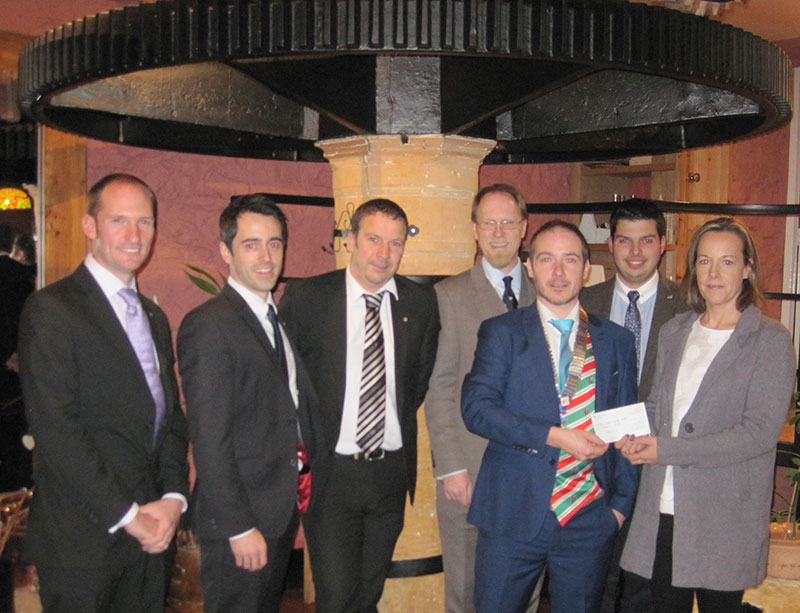 Denbigh Round Table has recently donated £1,000, proceeds from their very popular Beer Festival held on Saturday 22nd September 2018.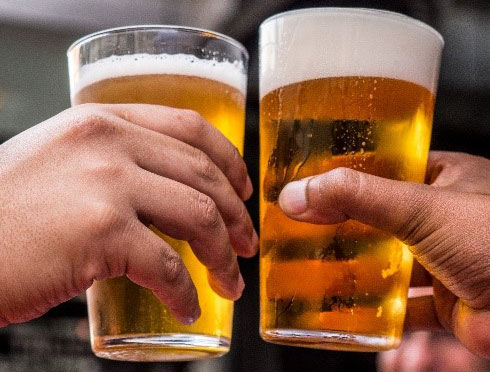 We are enormously grateful to the Committee and Supporters of this Annual Event for their generosity and for choosing The North Wales Cancer Appeal to benefit from this fantastic donation. For more details on the Beer Festival click on this link https://www.roundtable.co.uk/news/denbigh-charity-beer-festival-2018
---
Sponsored Head Shave for Friend of 45 Years
Joy Groom, originally from Ffynnongroyw but now living in Northampton, recently learned her best friend of 45 years had be diagnosed with breast cancer. Theresa told her that her chemotherapy treatment would lead to hair loss, so Joy decided since they had shared so many brilliant times together over the years, why not do this together too? So Joy had her head shaved and is donating her hair to the Little Princesses Trust so they can make wigs for children but also raising money for the North Wales Cancer Appeal at the same time.

Pictures is Joy with Theresa and showing the' before and after'. Setting a target of £350.00, Joy at time of writing this article has raised over £1,100 on her Virgin Money Giving site.

To donate to the North Wales Cancer Appeal and support Joy in her fantastic act of selflessness please go to  http://uk.virginmoneygiving.com/JoyGroom

Thank you to Joy for her support of the Charity and we hope your hair grows back before the weather turns too cold!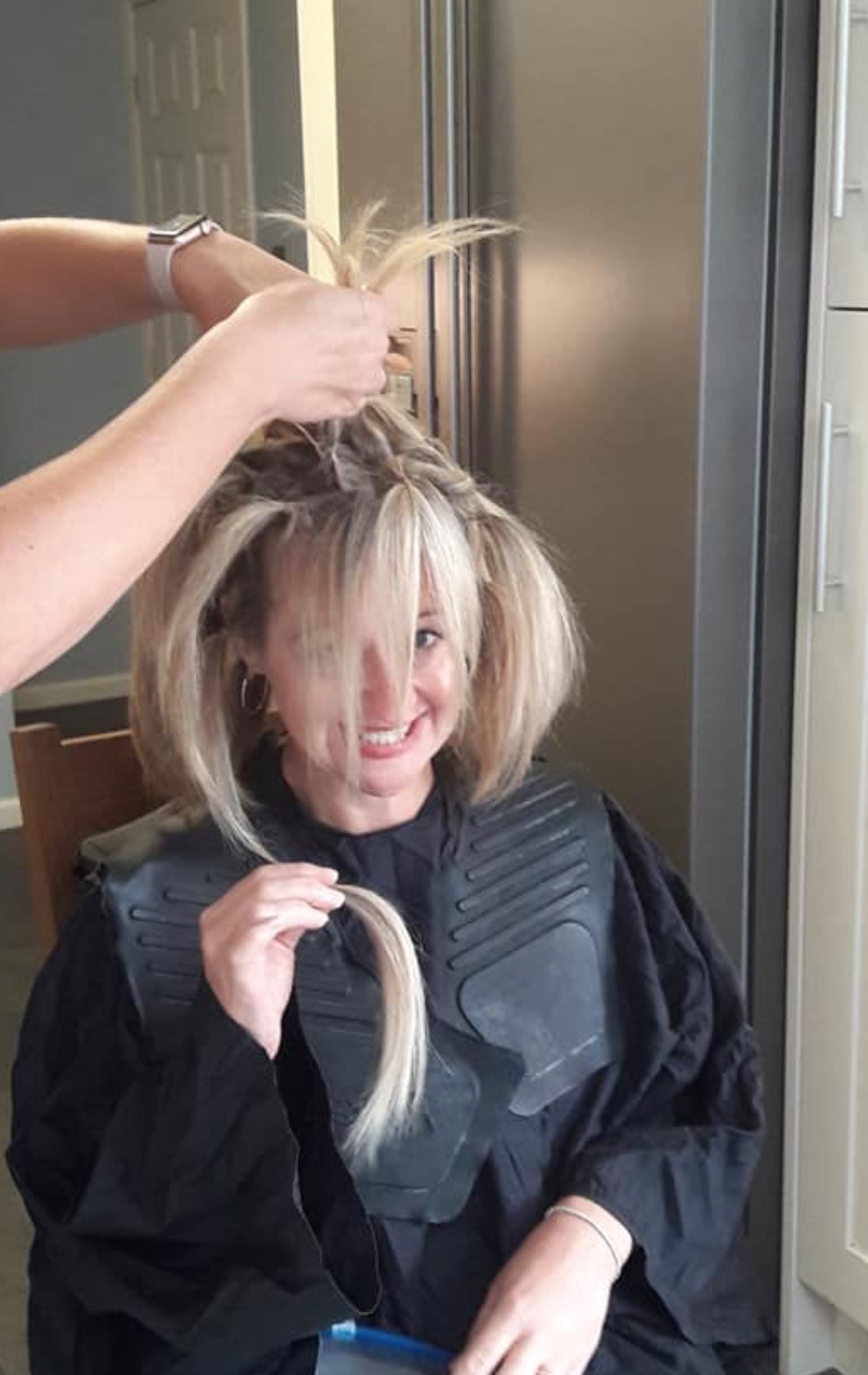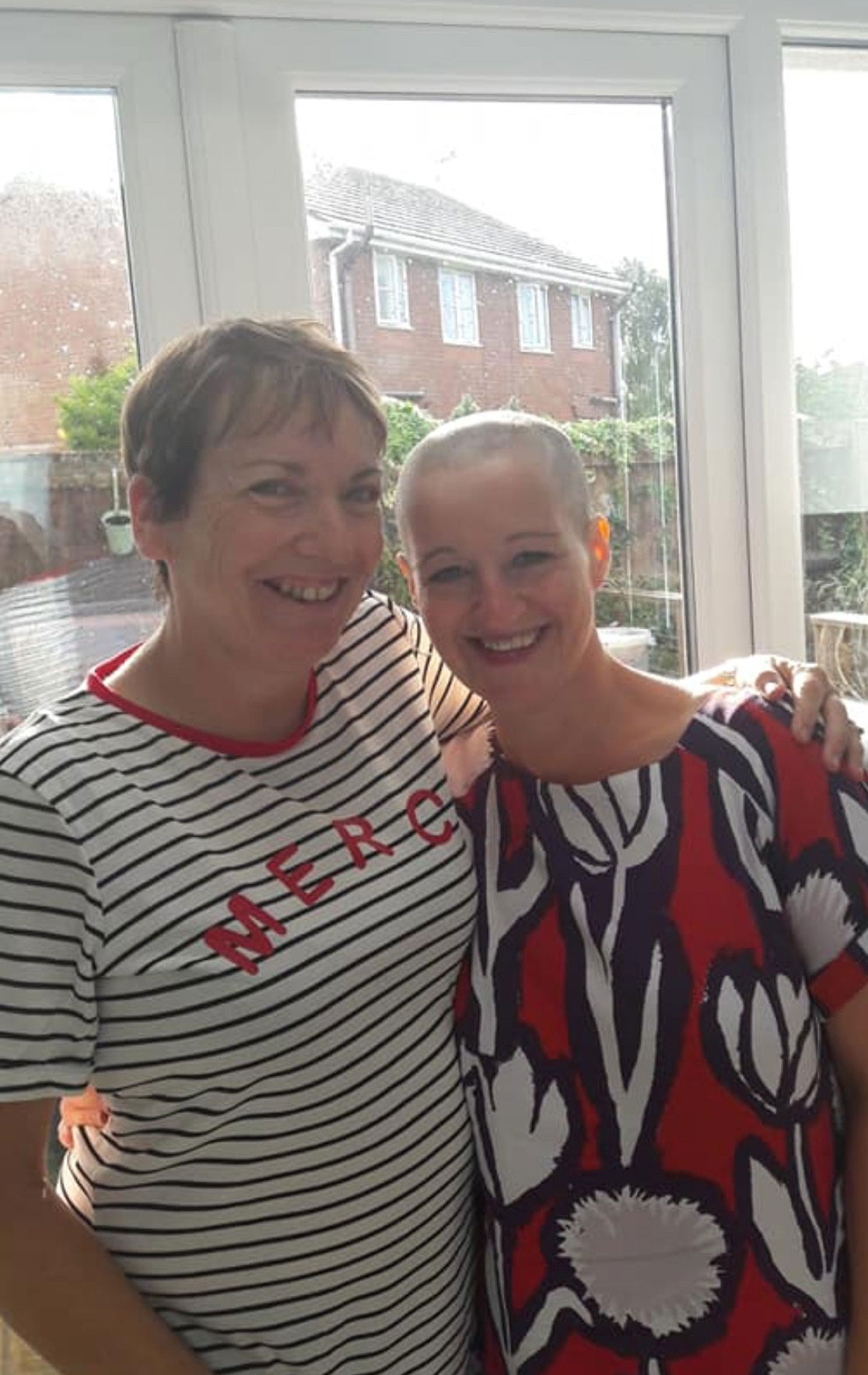 ---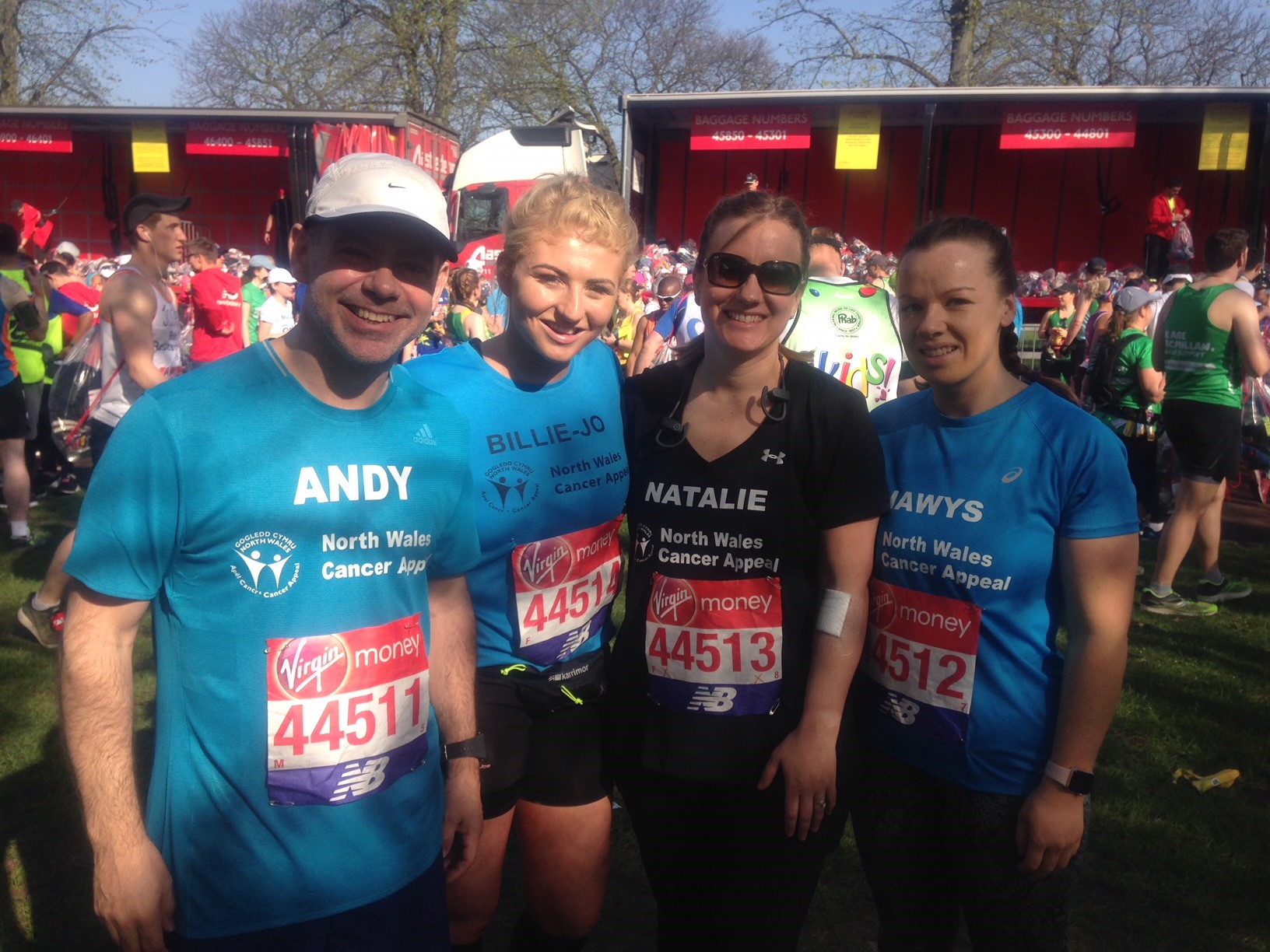 2018 Marathon Fundraising
The four runners who tackled this year's Marathon have absolutely smashed previous totals with a massive £20.381.11 added to the NWCA funds.
All four runners did spectacularly well first finishing the gruelling 26 mile course in very hot conditions and their fundraising efforts were amazing.
Hawys Roberts - £6,689.74
Billie Jo Davies - £6,646.81
Andy Knapp - £5095.98
Natalie Maurice Evans - £1,848.58

Pictured are the runners at the Finish and we would like to thank them all for their valuable contribution to the North Wales Cancer Appeal.